123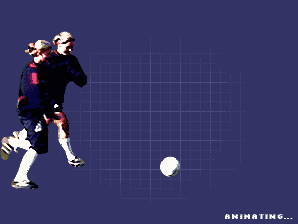 When properly timed, the sliding tackle is a very effective skill.
It also looks good, but remember that this is a last-ditch tackle.
The problem with it is that it leaves the defender lying on the ground and temporarily out of the game.
And if you get the timing wrong you will give away a foul - or a penalty if in the box.
Sliding tackles step 1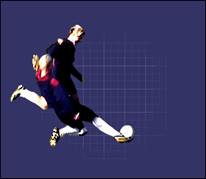 The tackle from behind has been outlawed from the game so you need to try to make the tackle from the side and across the path of your opponent.
If you are chasing back towards your own goal and your opponent is ahead of you, you will have to get your tackling foot around the side or it will be deemed a foul.
Sliding tackles step 2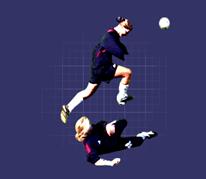 Use the leg furthest away from your opponent and try to pass or hook the ball away as you slide in.
Whether the tackle has been successful or not, get back up on your feet as quickly as possible once the challenge has been made.