Research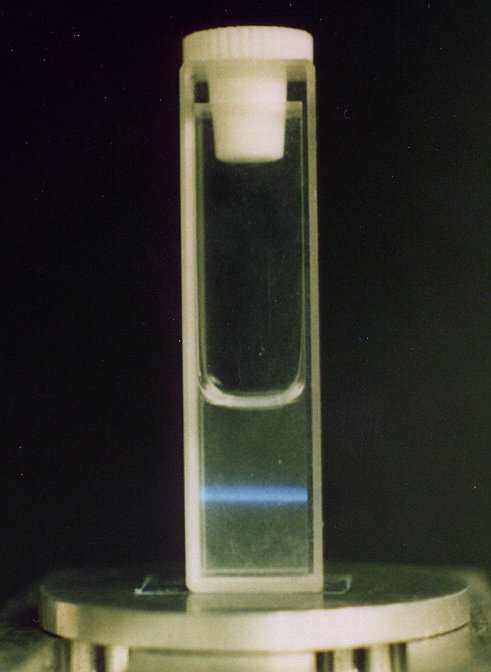 A UV laser beam shooting through a solution containing silicon nanocrystallites; the emission is bright and blue!!
· Research during Ph.D., Urbana-Illinois (1993-1999) Light from Silicon Nanocrystallites
· Research upon return to the Kingdom @ KFUPM (2000-2001), studying the behavior of SO2 molecules in supersonic jets with professor Fida Al-Adel.
· Research related to photochemistry (e.g. conversion of methane to higher C hydrocarbons), especially photocatalysis for environmental applications with professor M.A. Gondal
· Laser Induced Breakdown Spectroscopy (LIBS)
· Development of nanomaterials for photocatalysis, gas sensing, and oil desulfurization.
Click here for my publications list.
last up-dated: Rabi-I, 1436