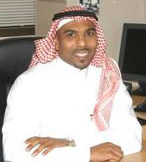 Publication
1. Fallatah, Yaser and Mohammad Talha.2009. Exploring the Usefulness of Comprehensive Income: An Empirical Study. International Journal of Accounting and Finance. Vol. 1, No.3, PP. 302-322.
2. Fallatah, Yaser and Mohammad Talha. 2009. Assessing the Characteristics of Accounting Students. Journal of Applied Business Research (Vol. 25, No. 4)
3. Talha, Mohammad; Sallehhuddin, Abdullah; Fallatah, Yaser, 2008. Factors Influencing FRS 114 Segmental Reporting: Evidence from Malaysia. International Journal of Managerial and Financial Accounting vol. 1, No.2, pp. 184-198.
Working Papers
1. The Usefulness of Accounting Information in the Bull and Bear Markets: An international Perspective
2. Initial Public offering in Saudi Arabia
Other Research Activities
The Role of Assets Reliability and Auditor Quality in Equity Valuation (working Paper)
Assessing the Characteristics of Accounting Students in Saudi Arabia (Working paper)
The Value relevance of Accounting Information in Equity
Valuation: The Case of Saudi Arabia

Research Interests
Market based research
Financial reporting and equity valuation
Managerial Accounting
Performance measurements
Auditing