Interests
Environmental Protection and Management

The interest of DR. Ali Al D. Al-Ghamdi in this field is related mostly to environmental monitoring and biomonitoring including bioassay and ecotoxicology. He is interested in establishing certifying schemes for the approval of chemical and biological materials used in the environment e.g. oil spill treatment products which, involves development of a regional toxicity protocols for the products. He has initiative in this regard to develop this area in the Gulf region. In addition, he is interested in strategic planning and management of monitoring and biomonitoring programs, environmental assessment e.g. EIA, risk management, coastal and project management.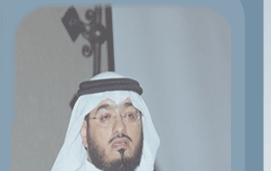 Entrepreneurship and Knowledge-economy

DR. Ali Al D. Al-Ghamdi is involved in the National Knowledge Society Initiative. He is interested in the Knowledge Innovation® economy and Zones (KIZ) he is consulting closely with pioneers and experts in this field e.g. Debra M. Amidon (CEO, Entovation International. USA), Lief Edvinsson (President, The-New-Club-of-Paris, Paris) and Richard Bendis (Prersident & CEO Bendis Investment Group, USA).

In addition, he is interested in the total quality and implementation management (TQM & TIM) and business process management (BPM).