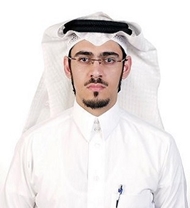 Dr. Ayman M. Abdallah
Chairman and Assistant Professor
Aerospace Engineering Department
Welcome to My Webpage
I am currently the Chairman and Assistant Professor at the Aerospace Engineering Department in King Fahd University of Petroleum and Minerals (KFUPM), Saudi Arabia. I received my Ph.D degree in Aerospace Engineering from the Old Dominion University, USA, in 2015.
My research interests fall in the general area of Flight Dynamics and Control, Aerodynamics and Astrodynamics.
More Information
More Information to be updated soon.