Compare your final document with the original document
Take the original document as given in below and then save it under the name as "originalpaper.doc".

Then star to work on through the abstract according to suggested rules as pointed from the suggested links Pointers for writing good abstracts and Instructions to Authors.

Open the edited copy of the document.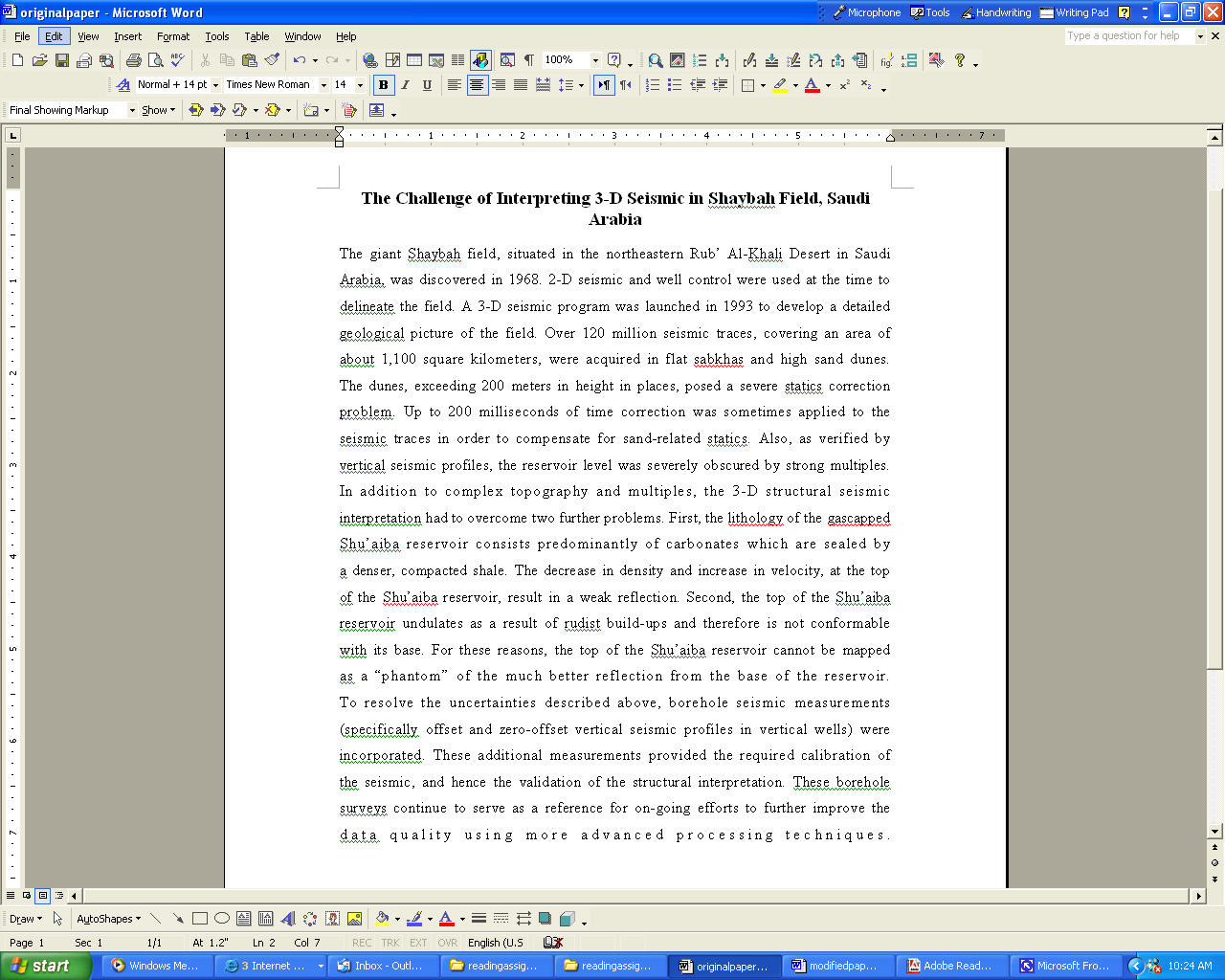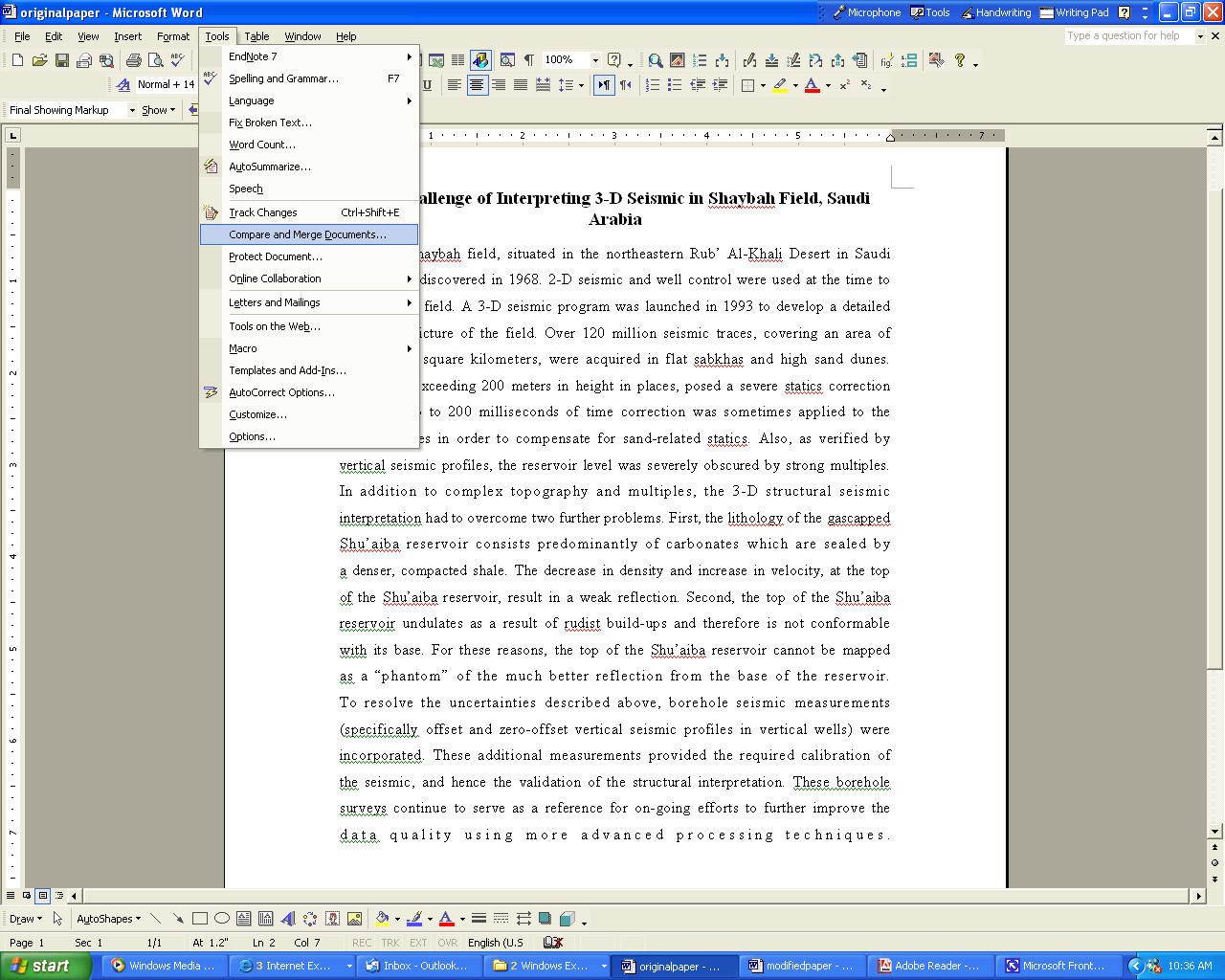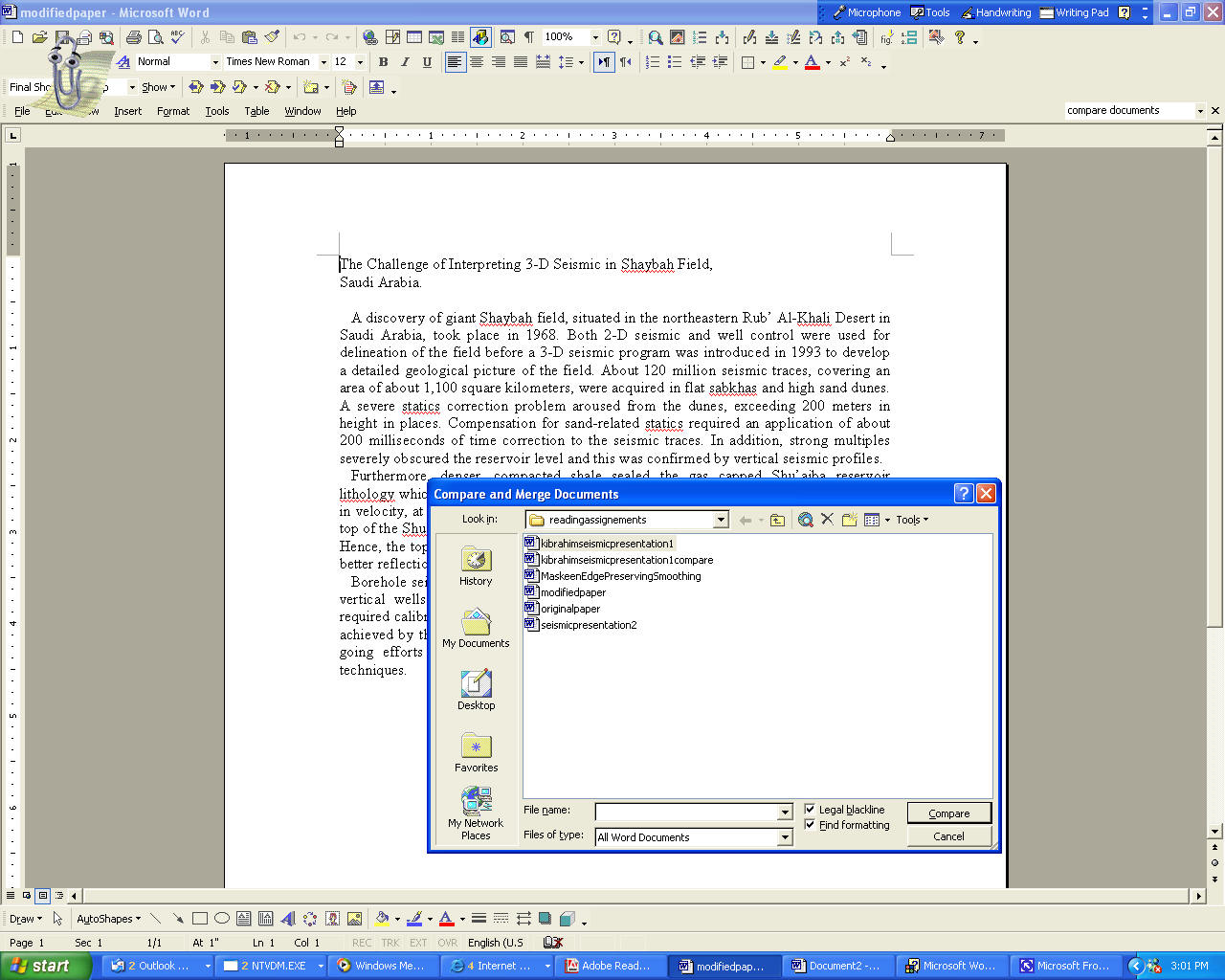 In case you believe that the reading abstract is modified significantly and ready to submit under the reading assignment, click Compare and Merge Documents on the Tools menu. Select the Legal blackline check box. Then, touch the name of paper "originalpaper" to compare with present one "modifiedpaper".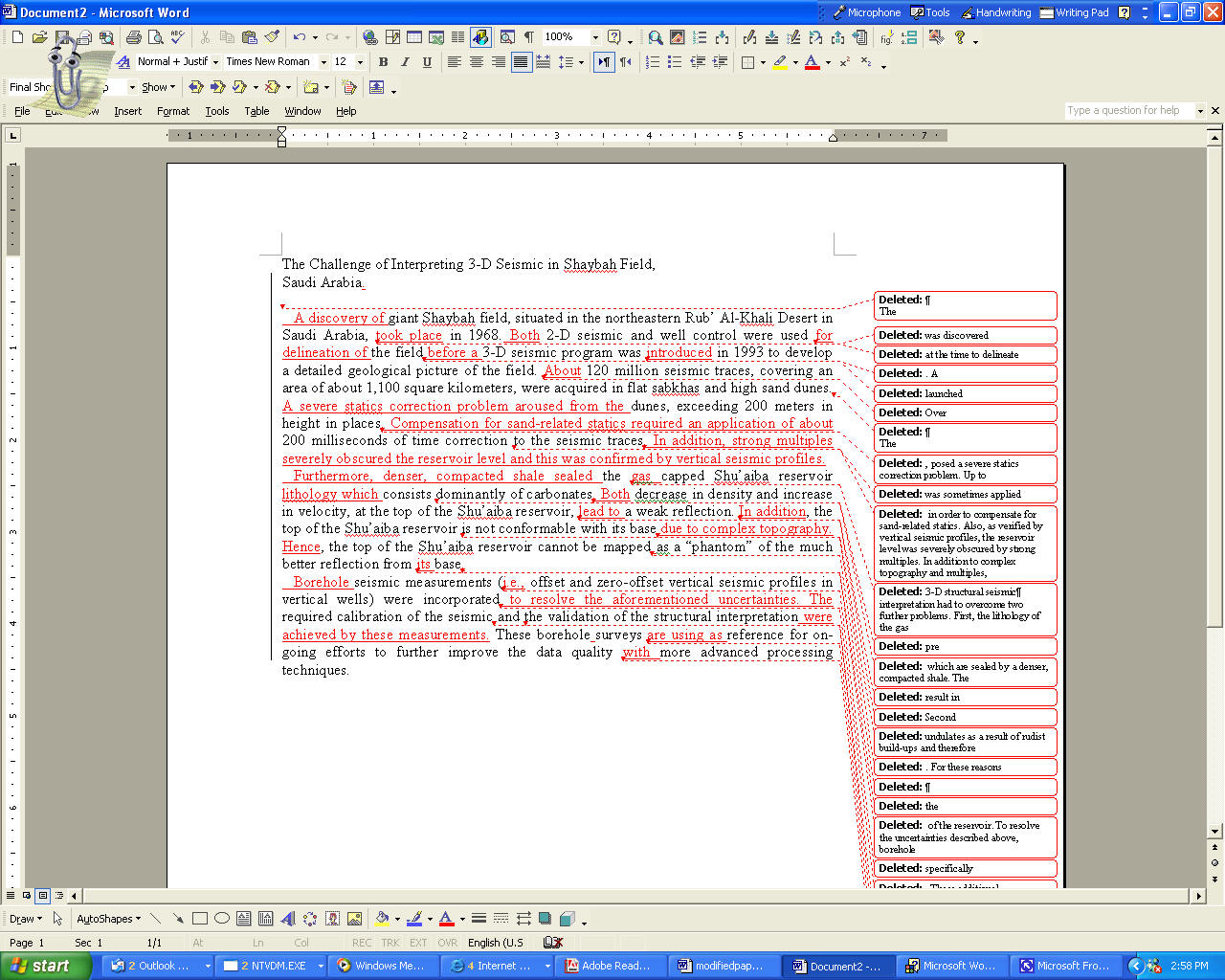 In final, you could also see the modified and deleted parts in terms of comparison between earlier version and latest version. Under the appeared rate of your modification and changes according to pointed rules earlier, your abstracts are going to be evaluated.