Home | Teaching | Reasearch | Publications | Adminstrative | Contact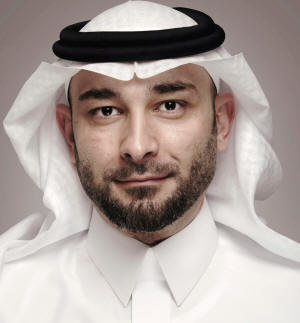 Ashraf E. Al-Fagih is an Assistant Professor with the Information and Computer Science Department at King Fahd University of Petroleum & Minerals (KFUPM), Dhahran, Saudi Arabia. He also served as the Supervisor for University Relations & Community Outreach at KFUPM.

Dr. Al-Fagih earned his Ph.D. in Computer Science from Queen's University in Kingston (2013) as a member of the Telecommunications Research Lab. He also holds a Master of Computer Science (MCS) from Texas A&M University (2004) and a B.Sc. (with honors) in Computer Engineering from King Fahd University of Petroleum and Minerals (2000).

Dr. Al-Fagih's academic interests include Wireless ad-hoc and Sensor Networks, Delay-Tolerant Networks, Information-Centric Networks, Radio Frequency Identification (RFID) and the Internet of Things (IoT). His research is mainly focused on optimization, placement and routing issues in hybrid wireless architectures. Technical papers peer-reviewed by him were presented in IEEE Transactions on Vehicular Technology, IEEE Communications Surveys and Tutorials, Journal of Network and Computer Applications, Journal of Wireless Communications and Mobile Computing, IEEE ICC, IEEE GLOBECOM and IEEE LCN.
Last modified: December 2017.