MAHBUB HUSSAIN Ph.D.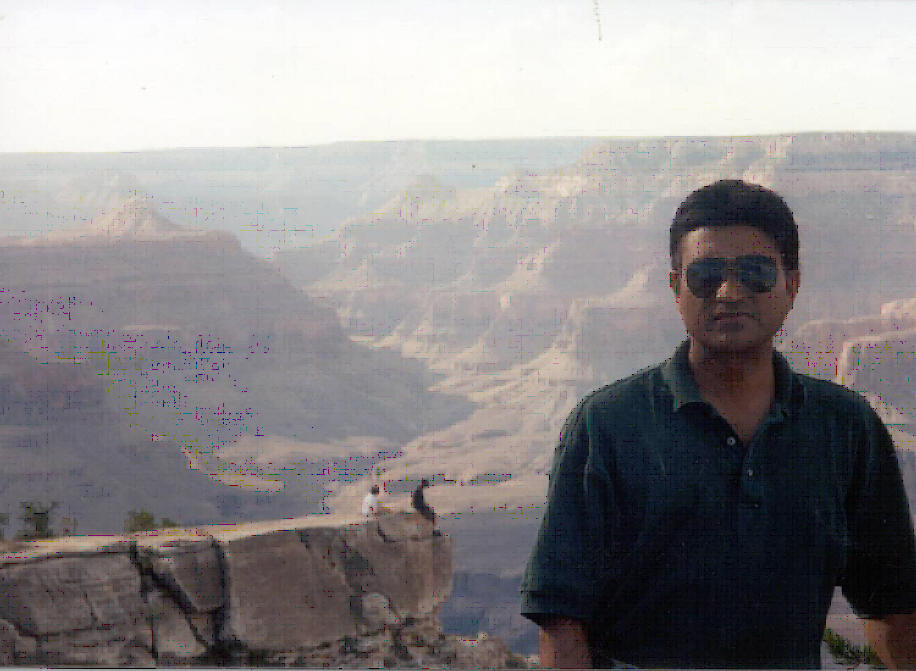 The professional career of Dr. Hussain spans over 18 years of which a total of 12 years in the academia. He joined the faculty of Sul Ross State University in 1985 as an Assistant Professor of Geology. During 1991-95, Dr. Hussain briefly moved to the consulting arena and worked as a hydrogeologist for PRC-EMI (a subsidiary of Black and Decker). He returned to the academia in 1996 as an Associate Professor of Geology at King Fahd University of Petroleum and Minerals (KFUPM), Dhahran, Saudi Arabia. Dr. Hussain is the recipient of KFUPM year 2003 "Distinguished Faculty & Advisor" - a prestigious award recognizing the contribution of the faculty members of this 500 plus faculty university.
Mahbub maintains a wide range of research interests including reservoir characterization, basin analysis, provenance, diagenesis, and biomarker applications hydrocarbon source bed study. In addition, he has conducted research involving heavy, and clay minerals. An accomplished researcher and a past national Vice President of the SEPM (Evaporite Research Group), Dr. Hussain has authored a total of fifty (50) technical papers and abstracts published in different journals including Sedimentary Geology, Carbonates and Evaporites, AAPG Bulletin, and SEPM Special Publication. Several of his researches were either funded or closely collaborated by different oil companies (e.g., Arco, Texaco, Sun Oil, and Exxon). Dr. Hussain has recently completed three externally (KACST, Aramco) funded projects on basin analysis and reservoir characterization. He is also the Principal Investigator of another KACST-funded project on Basin Analysis of a lower Paleozoic sequence in southwestern Saudi Arabia.
Mahbub takes pride of being a field geologist with extensive field experience in various regions in the world including the Permian Basin, Marathon Basin, Ouachita Mountains, Gulf Coast of the United States, eastern Canada, and Saudi Arabia including Asir, Medyan and the Central Province. He is currently working on several research projects including a KACST-funded project on the origin of the ironstone in the Paleozoic Wajid Sandstone, southwest Saudi Arabia. The other major project investigates the Quaternary coastal deposits at Al Uqair Lagoon system, southern Arabian Gulf. A widely traveled individual, Mahbub enjoys hiking, fishing, music, roaming on the deserted city streets at the late hours of the night and watching human faces on a busy street corner.