2000-2005
Ph.D. in Petroleum Geology, University of S. Carolina, Columbia, South Carolina, USA. The Dissertation entitled "Geostatistical
Modeling and Spatial Distribution Analysis of \Porosity, Permeability and Volume of Shale of The Upper Angel Formation,
Dampier Sub-basin, Offshore NW Australia".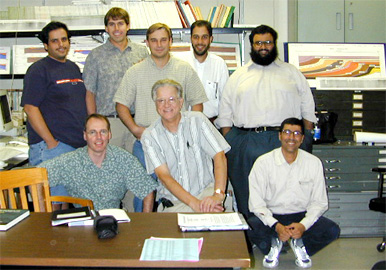 1992-1996
M.Sc. in Geology. The thesis entitled " Geostatistical Evaluation of the Hazm Al-Jalamid Phosphorite Deposit, Northwestern
Saudi Arabia". King Fahd University of Petroleum & Minerals, Dhahran, Saudi Arabia"
1984-1991
B.Sc. in Geology, King Fahd University of Petroleum & Minerals, Dhahran, Saudi Arabia