Course Links
Exercises 6: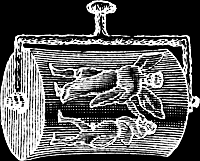 Complete the following summarise and reflect exercise:
Assessment
Your class work should be finished by now so the remaining tasks will be on this website. The point of the exercises and homework on this site is to collect and present it at the end in a portfolio to show a record of your thinking when it comes to Media.
The assessment of your work will culminate in your final portfolio. Please read below to find out what is expected in you final assignment.
Portfolio
Collect all your answers from your exercises and homework and present it in a portfolio, i.e. all your class work and your answers from the course links on this website.
Please download the portfolio rubric for an understanding on how you will be graded.
Note
This means that you have to keep all your work, so it is suggested you get some kind of journal, or make sure any digital files are safely saved on your computer.