PROFESSIONAL ACTIVITIES
1 Awards
· Has been nominated for second position in the Best Teacher Award for 1992 and 1993 and best researcher award in 1997.
· Member of committee to determine Riyadh Street network needs for the year 2000.
· The subject of the biographical record in Who's Who in the World, fourteenth edition, 1997.
· Best Research Award – 1993 for project "King Fahd International Airport Portland Cement Concrete Pavements – Pavement Design and Evaluation".
· Best Research Award for 1420H, Prince Muhammad Bin Fahad Research Award.
· Distinction Certificate for participation in the Best Short Course 1419H.
2 Consulting
I have offered consultation and advising to the local agencies in the area of pavement technology, asphalt specifications, material evaluation, asphalt concrete mix design and construction, and pavement management systems. Specific work in this area includes, but not limited to:
· Consultation to Riyadh Municipality for the development and implementation of pavement maintenance management system for Riyadh road network.
· Participation in a committee formed by Riyadh Mayor for the evaluation of Riyadh road network needs for the year 2000 (celebration on the occasion of 100th year since the unification of the Kingdom).
· Consultation to Dammam Municipality for the development of new general road specifications, pavement evaluation and maintenance, and the development and operation of Dammam pavement maintenance management system including the training of road department personnel.
· Consultation to the Ministry of Communications in the area of truck loading, pavement rutting and asphalt specifications.
· Consultation to Royal Commission to find solutions for the disposal of HADEED slag aggregate and recommended maintenance for some of the major roads in Al-Jubail Industrial City.
· Consultation to Saudi Aramco for the evaluation of their recently acquired Texas Research and Development Institute
3 PAVEMENT MATERIALS RESEARCH
Pavement materials research is one of the hot research topics worldwide. Pavement research centers have been established by governments, universities and private sectors, all over the world. The roads and airports networks constitute two of the largest community assets and are predominately government owned. Roads and airport agencies responsible for the transport infrastructure must maintain, operate, improve, replace and preserve these assets, in which the material, financial and human resources needed to achieve the performance objectives of the road network must be managed carefully. These research centers were effective in the advancement of pavement technology and in particular
® Pavement design and analysis
® Materials research to improve performance and durability
® Innovative pavement construction and maintenance methods
® Long-Term Pavement Performance simulation and prediction
® Pavement and Highway asset management systems
® Pavement preservation
® Materials quality assurance and control
® Environmental stewardship and sustainability
At king Fahd University, Civil engineering Highway laboratory has been established as one of the most active and advanced pavement research laboratory in the region despite the lack of sufficient human resources. The laboratories were instrumental in the development and implementation of performance based pavement design methods, Asphalt and polymer chemistry research, asphalt concrete performance and durability, Utilization of industrial waste, improvement of asphalt performance utilizing polymeric and nanoengineered additives, quality control and assurance and highway asset and pavement management systems. Most of these studies have been funded by grants from Saudi Aramco, KACST, SABIC, MOT, MOMRA, Municipalities and number of local and international companies.
The Kingdom has built around 140,000 of high quality paved roads in addition to 135,000 of agricultural roads in addition to 25+ international and local airports at the cost of hundreds of billions Saudi Riyals. These roads and airports require massive annual maintenance investment to keep them operational in good to very good operational condition throughout their service life. Massive road expansion program is under execution to facilitate people and goods mobility to the various parts of the country. Local pavement surfaces are subjected to extreme weather conditions, high traffic loads, dwindling good aggregate sources, inferior pavement monitoring and maintenance procedures. Pavements show signs of early distresses far before their intended design life. Research in pavement materials will provide means and ways to improve pavement conditions.
3 Highway Laboratory
The highway laboratory at KFUPM contain the latest test equipment needed for asphalt binder performance specification and required mix evaluation tests. Major equipment at the laboratory include :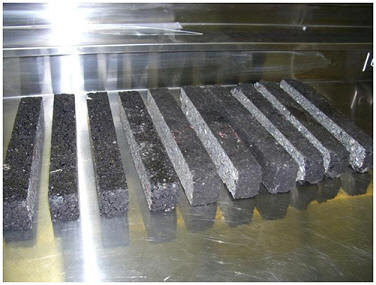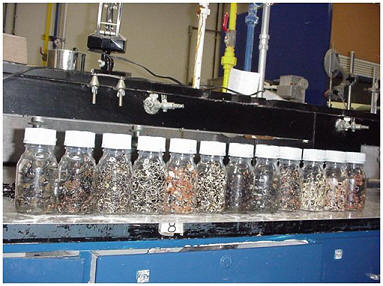 1. High shear blender
2. Environmental conditioning system (ECS).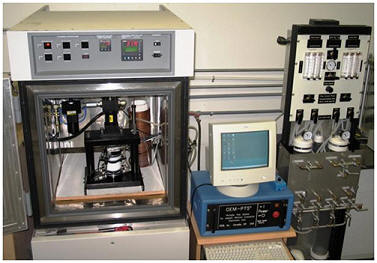 3. Dynamic Shear Rheometer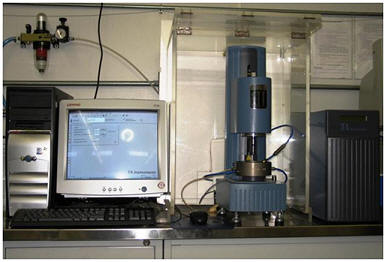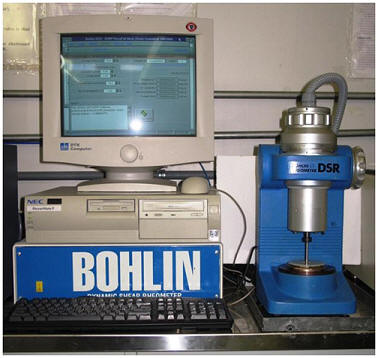 4. Bending beam Rheometer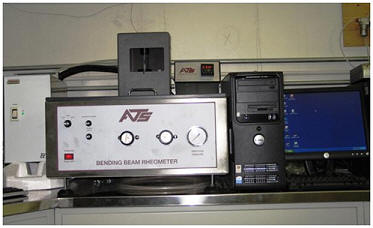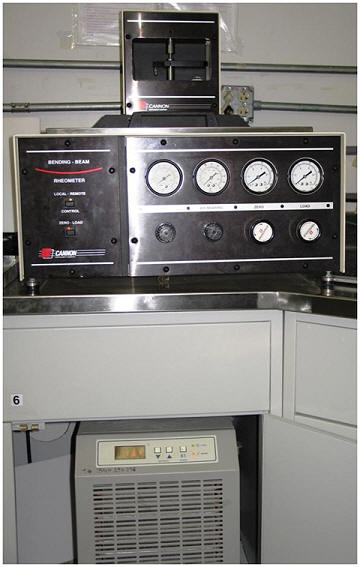 5. Marshall mix design testing setup
6. Hveem mix design testing setup
7. SuperPave mix design testing setup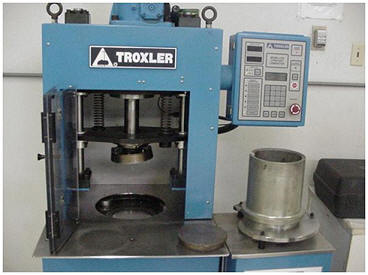 8. Beam Fatigue setup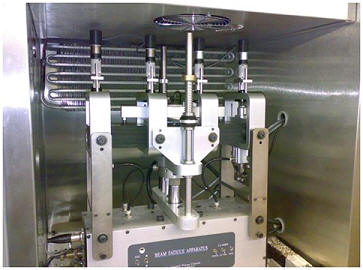 9. Asphalt analyzer ( Rutting Test setup)
<![if !vml]>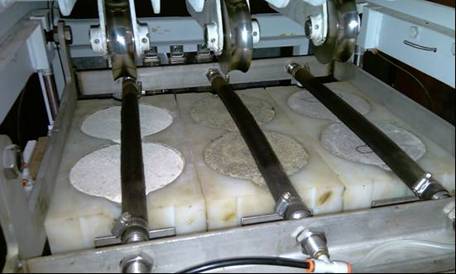 <![endif]>
<![if !vml]>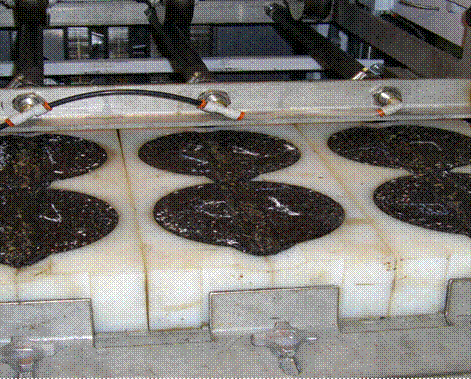 <![endif]>
10. Asphalt rehology testing setup (All)
11. Dynamic resilient modulus setup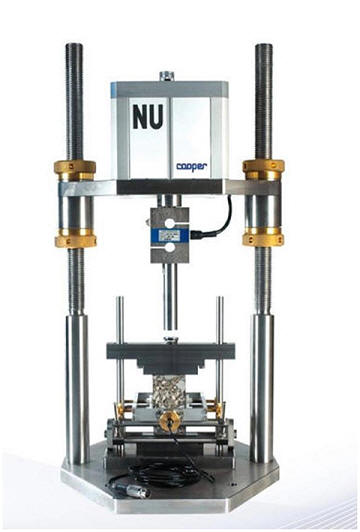 <![if !vml]>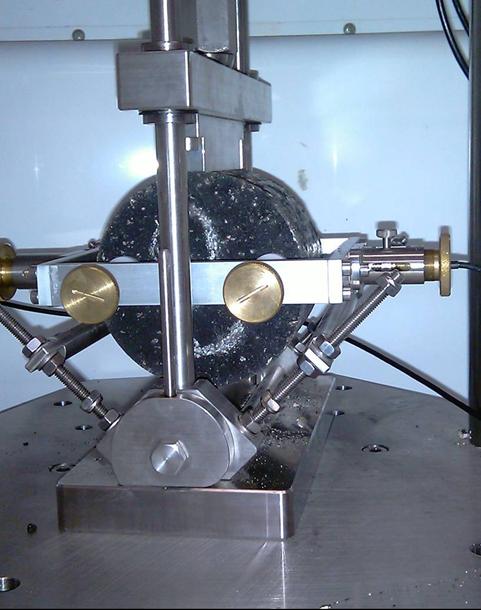 <![endif]>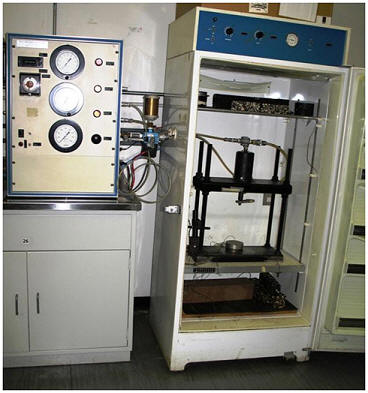 12. Static/Dynamic triaxial test setup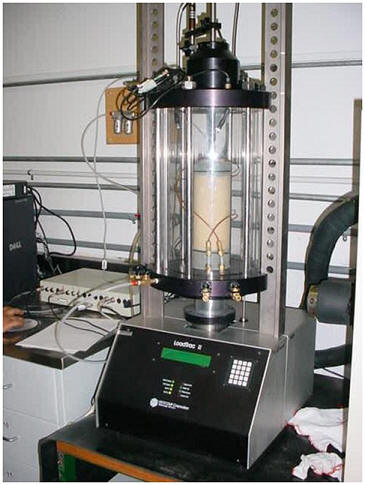 13. Wheel tracking test setup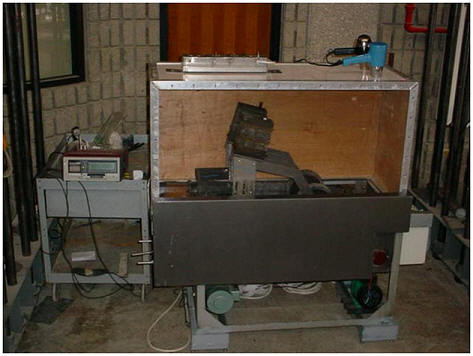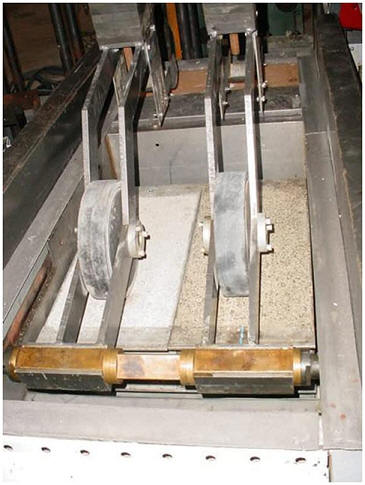 14. Slab/ beam compactor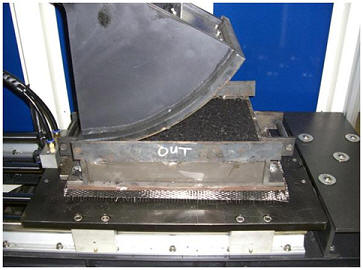 15. Simple performance tester (SPT)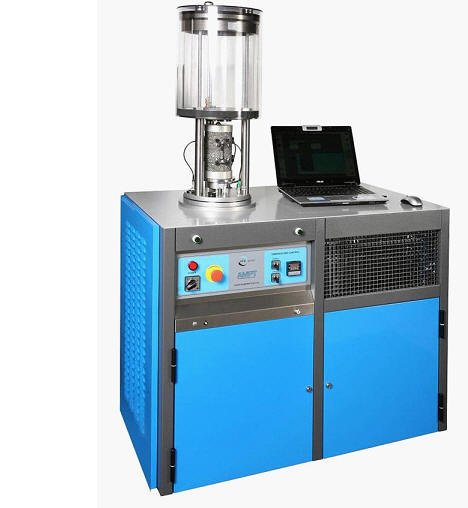 16. CBR test setup
17. Aggregate/asphalt physical testing setup
18. Instron-universal- asphalt testing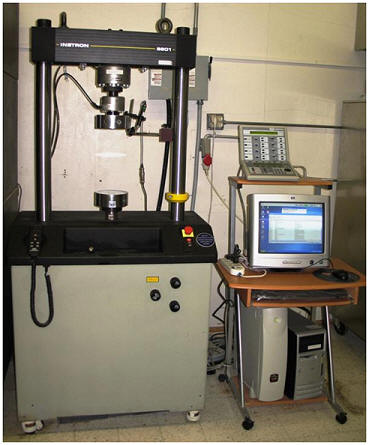 19. Foamed asphalt plant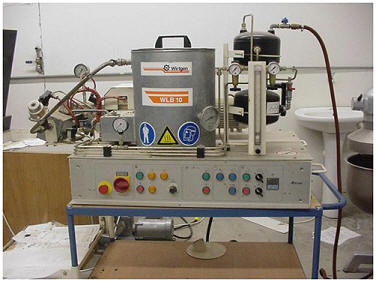 20. Emulsified asphalt plant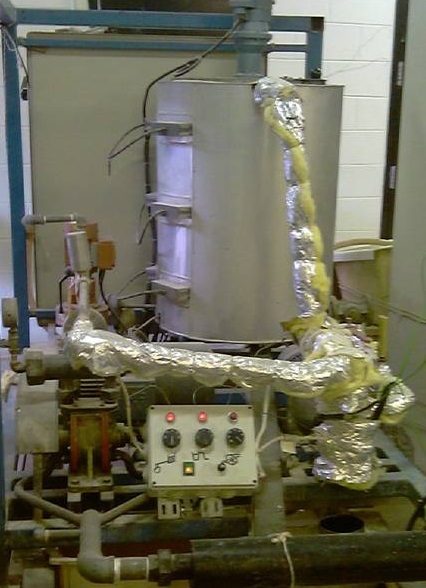 21. Asphalt P-G setup
22. Asphalt creep test setup
23. Asphalt Ignition and Recovery setup
24 Polished aggregate test