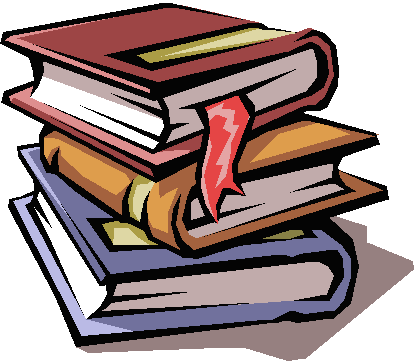 DUE on:
SUNDAY, February 11 – Read chapter 2 in the textbook. Prepare for the in-class quiz on Chs. 1 & 2.
TUESDAY, Feb. 13 – Read on the WebPage ("How to Reach Different Audiences"); read in the textbook, Ch.2, pages 61-67 and be ready to talk about them.
SUNDAY, Feb. 18 – Read chapter 8, especially pages 220 to 229 about Purpose, Audience Analysis, Organizing the Message (based on audience), and Appeals. Also see the Checklist 8 on page 230. See Model Letters #6 and #7 on pages 231-232. Read on the WebPage (Methods of Organization) and (What Just Went Wrong)
TUESDAY, Feb. 20 – Read Chapter 9, especially pages 256 to 265 about the Elements/Parts of the Bad News Message. Also read Checklist 10 on page 265. See example on pages 277 to 278. We will discuss in class the structure and strategy of Bad News Messages. Read on the WebPage "How to Give Bad News" and print out the case study "Baba Shismo's Restaurant". Bring the case study to class.
Also read
Appeals.
SUNDAY, February 25 – On the WebPage, study the format/advice about writing a short report (Short Report Format & How to Highlight Information) for business uses. EXAMPLE of highlighting Continuation of Bad News Messages and class work.
TUESDAY, February 27 – In class work with your group on Baba Shismo's Restaurant case study. Read and study 3 Characteristics and 4 Steps of Communication Instructions for Group work on Baba Shismo's
Sunday, March 11 -- Submit your letter on Bad News. Prepare for in-class meeting. Read on the Webpage How to Make Your Meeting a Success, Rather than a Mess. (print out and have ready for class Tuesday, March 13) How to Answer Difficult Questions
Tuesday, March 13 -- In-class Meetings on Baba Shismo's Case (Bad News communications).
Sunday, March 18 -- Review of Meetings in class. Read on Webpage 5 P's of Presentations
Tuesday, March 20 -- Read Chapter 13 in textbook on Presentations. Read on Webpage, Gestures.
Sunday, March 25 -- In class work with OHP and visuals, plus other presentation skills.Gestures. Also know 6 Common Errors
Tuesday, March 27 -- Midterm exam in class.
Sunday, April 1 -- Read in textbook: pages 52 to 54; 34 to 35; 94 on listening. Review of listening skills in class.
Tuesday, April 3 -- Read the on-line handouts: Listening, 9 Keys to Effective Listening
Sunday, April 8 -- Review of OHP skills. Final presentation topics must be chosen by class time and confirmed. information and suggested topics for final presentation.
Tuesday, April 10 -- In class: do the skills using OHP and transparency. Be there or be sad.
Sunday, April 15 -- READ CHAPTER 11 in our textbook -- especially focus on pages 331-37; 343-49 and 350 checklist. Review in class of short report format. Start making outline for Short Report for final presentation assignment. Also in class: work on the "grabber" opening for your final presentation.
Tuesday, April 17 -- Give your "grabber" opening in class. Keep working on your short report.
Sunday, April 22 -- Give your grabber opening and use the OHP with transparency (can be related to your topic or can be the same transparency from Tuesday, April 10. Also, if you have another kind of visual related to your topic, you should use that instead of the OHP.
Tuesday, April 24 -- Writing review. Work on short report during class. After class, go to the copy center in the lines and get your copy of the "writing refresher" pages. Ask for MGT 210. DUE for Sunday, April 29th class.
Sunday, April 29 -- Review of "Writing Refresher" pages.