<![if !vml]>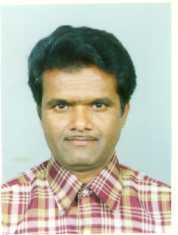 <![endif]>Personal Information
Name:                               Shamsuddin Khan
Date of Birth:              24th March 1953
Phone                         Tel: 0091-522-2617334;00-966-3-8601549
Address(P)                 43-Talab Gangni Shukla, Lucknow -226001 (UP) 
Address(L)           KFUPM, BOX 755, Dharan – 31261, KSA
Email:                        sdkhan@kfupm.edu.sa
Highest Degree:  MS. in Computer Science (King Fahd Uni. Of Petroleum and Minerals) GPA 3.5 with specialization in Databases and Network, M.   Sc. in Mathematics Ist Position ( Aligarh Muslim University, India )
Current Position
Lecturer in Department of Mathematical Sciences in King Fahd Univeristy of Petroleum and Minerals, Dhahran, KSA. in addition to teaching, I have been assigned the tasking of maintaining SQL server, Windows Advance Server , supervision and management of CAL labs ( about 80 PCs); Serving Faculty Needs, managing PC-Lab with 40 workstations used  for teaching purposes; Management of Faculty Information System; Maintenance of Web Pages for Maths ; Development of Intranet based Faculty   Information System where   Faculty members can access  and update the information of their interest.
Current Work Environment:
KFUPM is the most prestigious University in the region. After completing my MS in  mathematics from Aligarh Muslim University , Aligarh, India, I joined  KFUPM and didd  MS  in Computer Science. I joined the Computer Science Department as a Systems Analyst. Upon completion of the assigned tasks, I was transferred to the ELC ( English Language Center).  After working in the ELC for 6 years on different database projects and network software, I joined the Math Department as lecturer with 50% time for teaching and 50% for the management of  Computer related tasks.   Apart from the teaching assignments,  I was assigned to complete the project of developing teaching material and applications for score keeping for students' grades as well as teaching material .  With the growth of Internet/Intranet facilities, we are now poised to automate the information management and  developing WEB pages for the faculty members.  I am also Web master for the department.
New Tasks in Progress
Development of Web Academic Information System for KFUPM
Languages known: Fortran-77, Pascal, PL/1,C/C++, Quick Basic, Visual Basic, Assembly, PC/PILOT; Active Server Pages(ASP), HTML, Scripting Using Java;C++
Database Packages: Dbase4, FoxPro (multi-user Environment), MS Access, SQL on IBM mainframe ; SQL on Microsoft SQL Server
Professional Training's: Novell LAN Supervisor by authorized agents of NOVELL and " ORACLE-1" in India from TULEC, a franchise of "TATA UNISYS" based in Delhi.
Operating Environments: DOS, WINDOW 9X, WINDOWS 2000, WINDOWS ADVANCE SERVER.
Projects/Assignments Completed:
Site preparation and installation of first Novell Netware in the University on five file servers with internal bridging (in 1988). Multi-user applications were developed for the use of around 1000 students every week (based on the lab schedule), students score keeping , grade downloading from five servers to one place and processing it class wise.
Package developed for score keeping and processing

  

of exams in English Language Center and Math Department using Qbasic , DBASE-IV and FoxPro, SQL Server, Score Management Using HTML and ASPs with SQL database.
Academic Achievements:
·  Degrees and Certificates:
1983-87  MS in Computer Science from KFUPM Dhahran with GPA of 3.5 on 4.0 scale. Completed MS thesis in Design and Implementation of a Database for Managing VLSI chip Design.
1978-80  M.Sc. in Mathematics from Aligarh Muslim University, India with first position in order of merit. Also, I studied "Curves and Surfaces in N- Dimensional Space" as a part of M.Phil Program.
1971-74 Bachelor of Laws (LL.B) degree form Lucknow University India.
1969-71 B.Sc (Bachelor of Science) from Gorakhpur University, India. I was ranked third amongst 6000 students in the order of merit.
1966-68 I. Sc (Intermediate Science) from UP Board, India with distinction in Physics and Maths
1964-66 H.Sc (High School), from UP Board, India with distinction in Maths.
Couses ( MS Maths )                       
REAL ANALYSIS;COMPLEX ANALYSIS;;MESAURE THEORY;
ADVANCED COMPLEX ANALYSIS;GENERAL TOPOLOGY           ;ALGBRAIC TOPOLOGY;THEORY OF CURVES & SURFACES;DIFF MANIFOLDS;
LINEAR ALGEBRA;FIELD EXTENSION;GROUP THEORY;SPACE MECHANICS;
FLUID MECHANICS-I;FLUID MECHANICS-II;CLASSICAL MECHANICS;
ALGEBRACI STRUCTURE;COMPUTER POGRAMMING;DIFFERENTIAL EQUATIONS;ABSTRACT ALGEBRA-I;FUNCTIONAL ANALYSIS –II;
SEMI GROUPS;SYSTEM ANALYSIS;VIVA VOICE   
Couses ( MS Computer Science )              GRADE
REAL ANALYSIS I  ;LINEAR ALGEBRA            ;COMPUTER COMM NETWORKS         
PRINCIPLES OF SOFTWARE ENGG;COMPUTER SYS ARCHITECTURE;
DTABASE SYSTEMS;ADVANCE OPERING SYSTEMS;DATABSE DESIGN;    
AUTOMATA AND OFRMAL LANG.
 THESIS WORK "Design and Implementation of a Database for managing VLSI Chip Design"
Awards and Scholarships:
1971 Was Awarded Gold Medal for first position in Degree College and third position in the B.Sc. university examination.
1982 Gold Medal for securing first position in M.Sc. (Mathematics)
1971-74 National Merit Scholarship while pursing Bachelor of Laws degree.
1978-80 Departmental Merit scholarship while pursuing M.Sc. math program.
1980-82 CSIR ( Council of Scientific and Industrial Research Scholarship ) while working as research scholar in M.Phil program.
Research Work:
M.S. Thesis entitled " Design and Implementation of a Database for managing VLSI Chip Design"
Teaching Experience:
<![if !supportLists]>· <![endif]>Lecturer in Math Dept 2006-1  (KFUPM): Teaching calculus (RECITATION HOURS)
<![if !supportLists]>· <![endif]>Lecturer in Math Dept 1992-2004 (KFUPM) and took lectures and computer lab classes for Prep Year Students for last 10 years teaching Algebra and Trigonometry
<![if !supportLists]>· <![endif]>Instructed various laboratory and lecture classes at undergraduate-level, like: Programming in FORTRAN for 6 semesters
<![if !supportLists]>· <![endif]>Digital Logic for 2 semesters.
<![if !supportLists]>· <![endif]>Programming in Pascal for 1 semester.
<![if !supportLists]>· <![endif]>Short Courses On Local Area Networks.
<![if !supportLists]>· <![endif]>Instructed various tutorial classes at undergraduate level.
<![if !supportLists]>· <![endif]>Organized and instructed extra classes in Physics and Mathematics for the - students preparing for engineering entrance examination in AMU, Aligarh.
Other Experience:
<![if !supportLists]>· <![endif]>1976-77 Worked as an Assistant Accountant in a national bank (Allahabad Bank, India) and was responsible for handling various loan schemes and communicating with other banking agencies.
<![if !supportLists]>· <![endif]>1974-76 Worked as an Assistant Accountant in Uttar Pradesh Land Development Bank, Lucknow, India. I was responsible for the handling of loan schemes with the International Development Agency of the World Bank.
Contribution to Different Committees:
IT Coordinator and Web Administrator: Dept. of Mathematical Sciences
CAL Committee: Doing the evaluation of hardware and software purchases, and testing of the software; organizing the system resources and its usage. This is being done for Math Department.
Technology Utilization Committee: Evaluating the hardware purchases and fixing the requirement related to computer hardware and software for faculty and staff in ELC.
University Computer Utilization Committee: This is an AD-HOC Committee of the University ; members are appointed by the Rector. As a member, I had to evaluate computer-related requirements of different departments of the University .
Cal Organizer: Coordinated the usage of computer labs for the use of different classes; maintenance of the lab; purchasing and upgrading hardware.