Proposal on
Seismic Hazard of Eastern Saudi Arabia
<![if !vml]>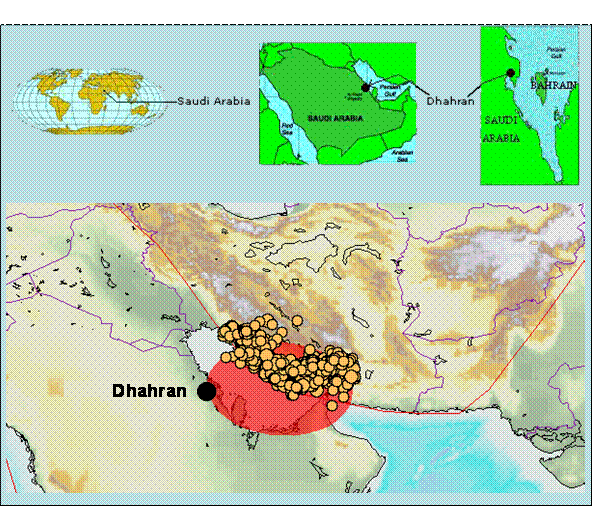 <![endif]>
Figure 1. The locations of Dhahran City and suggested source area are shown.
The purpose of the project: In this project, we plan to estimate the peak ground acceleration values for the major cities located through the eastern Saudi Arabia such as Dhahran City. The suggested location, as a source area by M8 algorithm, onto Zagros Fault that is just nearly 380 km NW from the Dhahran City which is the one of the most populated city in Saudi Arabia.
Basic steps in probabilistic seismic hazard analysis and expected output:
Seismic Source characterization:

An earthquake source of 26.56'N/53.58'E in southern Iran that is just 387 km far away from the Dhahran City of Saudi Arabia (26.15'N/50.09') is suggested by means of

used M8 algorithm and announced in unofficial earthquake analysis site. In this study, we assume suggested area of source by means of M8 algorithm to determine possible ground amplification through the Dhahran city (see Figures 1 and 2a).
Estimation of seismicity (recurrence) parameters for each source: The data is derived from the earthquake catalogue query page through the radius of 500km in regard to location of suggested source area (see Table 1). The data is going to be used to determine recurrence parameters (see Figure 2b).
Selection of ground motion attenuation models:

Global ground motion relationship is going to be used for estimation variability between distance and peak ground motion (see Figure 2c).
Quantification of the seismic hazard:

The final product of suggested project will be to estimate acceleration potential for different probability of excedences.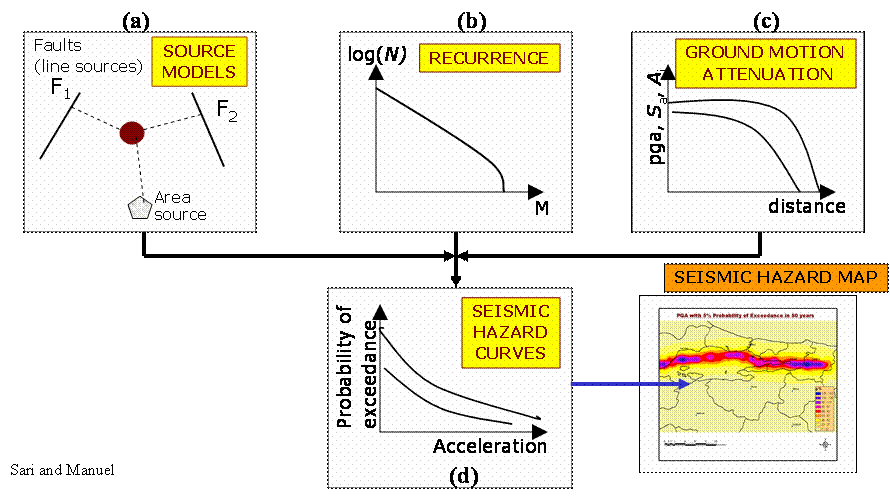 Figure 2. Basic steps for seismic hazard analysis.
Table I
The Earthquake Catalogue (1973-2004, M>4)through the region of source area