1. Mr. Oladipo Thompson, KFUPM, SEMESTER 132, 141
I was fortunate to take two courses – Nonlinear Control and Robust Control – with Dr. Salim Ibrir while doing my master's degree at King Fahd University of Petroleum & Minerals, KSA.
First things first, if you are interested in the practical knowledge and application of control theory that would be quite valuable for research, these well taught courses are for you. Dr. Ibrir makes a point of blending the mathematics with its practical applications. These two courses are probably the most well planned courses I took in KSA.
Here's why:
Assignments are structured to enhance knowledge; they usually highlight important techniques that would be extremely useful for research.
The term projects are, may I emphasize, very realistic. They test the knowledge acquired in the courses and are quite systematic in nature. You will be carried along at every step of the way.
Dr. Ibrir's number priority in these courses is your knowledge. This really helped us as students to focus on how to apply our knowledge to research rather than producing papers whose content you might ultimately forget because of the lack of depth.
Dr. Ibrir is always available for discussions and is always willing to help his students. I am personally grateful for his help in both coursework and other academic enquiries which I have had. I strongly recommend these courses to anyone interested in control engineering.
2. Mr. Abubakar Shamsudeen, SEMESTER 142
Nonlinear control theory is a branch of control theory where techniques require creativity in their application to individual systems i.e. something of a mixture between science and art. This makes the teaching of this course more challenging and judging by my grasp of the several concepts and applications in different examples, I have found Dr. Salim to be an EXCELLENT TEACHER for the course.

His lecturing is a superb blend of nonlinear control theory, just the right amount of necessary mathematical concepts, practical applications and philosophy of the topics in the course. He also discussed relevant topics "outside" of the course such as what being a control researcher means in "real-life". This made taking the course quite enjoyable and enlightening on many levels.

I also found him to be keen on the feedback of his students on his lecturing, notes, our coursework etc and this motivated me to put in a lot of work.
2. Anonymous, SEMESTER 142
Dr Salim is one of the greatest prof. I have met. The course is so complicated, but he made it very simple through sufficient  theoretical and practical examples that links the subject to real life.

Please thank him on our behalf
I did not find any stabilizing feedback to control the oldness. I affirm that oldness is an uncontrollable system
but, surely an observable one!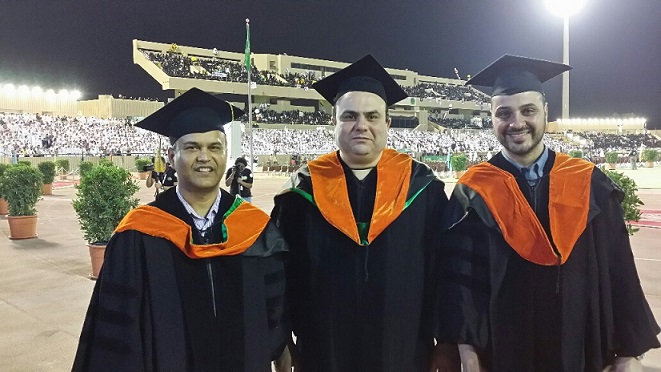 Graduation Ceremony, KFUPM, Semester 142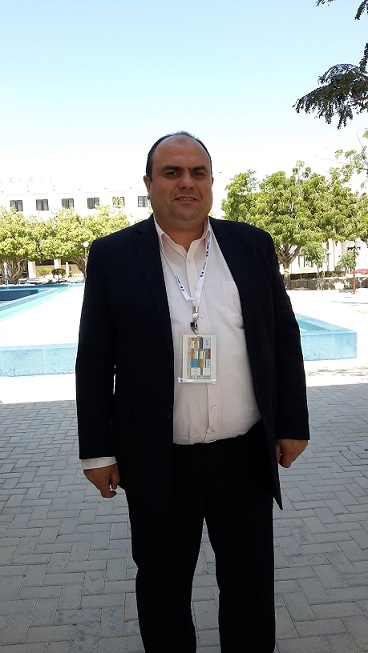 During the days of the IEEE-GCC Conference and Exhibition, Sultan Qaboos University, February 2015, Muscat, Oman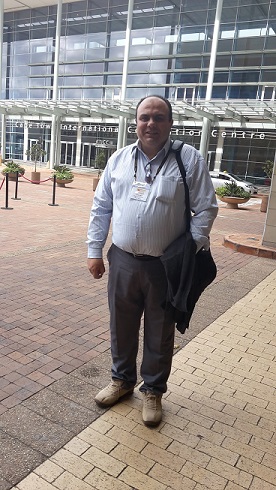 IFAC Conference, Cape Town, South Africa, August 2014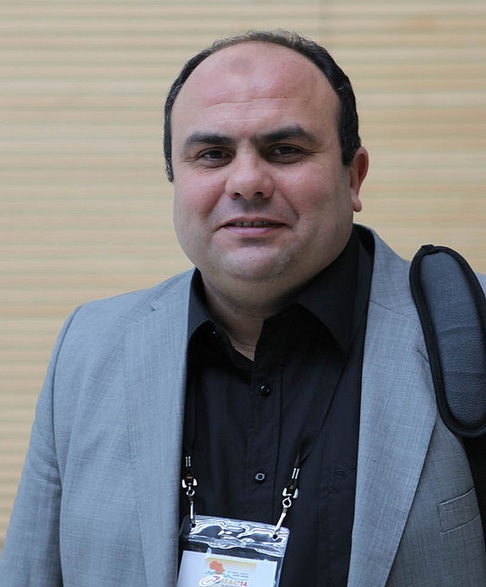 IFAC Conference, Cape Town, South Africa, August 2014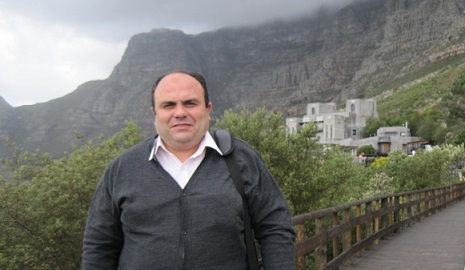 Near one of the mountain in Cape Town, South Africa, August 2014
Cape Town, South Africa, August, 2014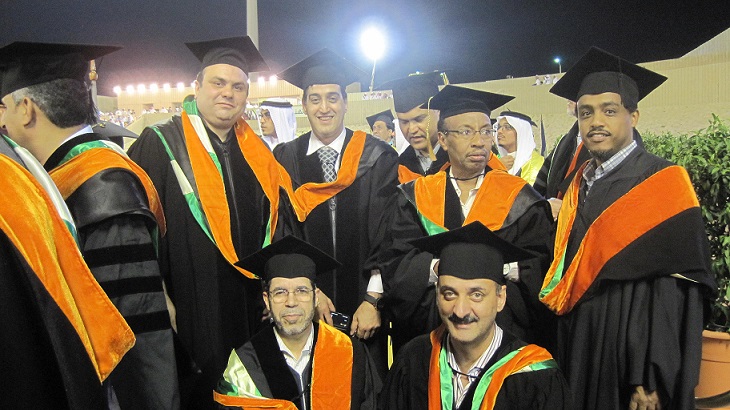 Some of the EE faculty members, Graduation Ceremony, Semester 132, 2014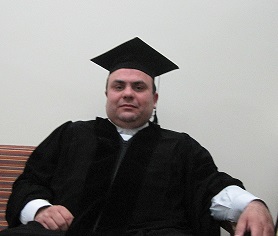 Semester 132, 2014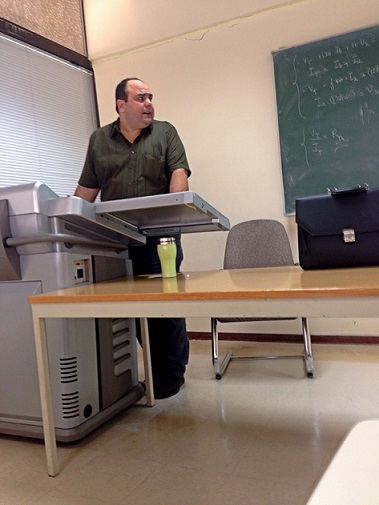 Dr. Ibrir while teching EE 202 at KFUPM, Dhahran, Saudi Arabia - Sem 132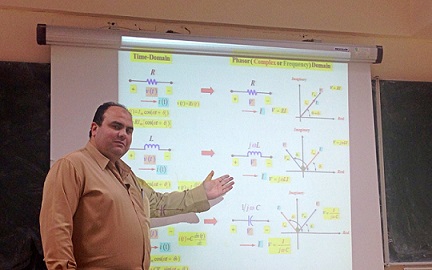 Dr. Ibrir while teching EE 202 at KFUPM, Dhahran, Saudi Arabia - Sem 132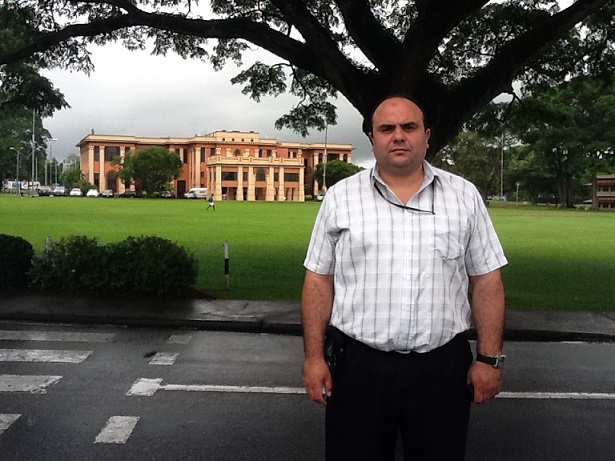 The University of The West Indies, 2012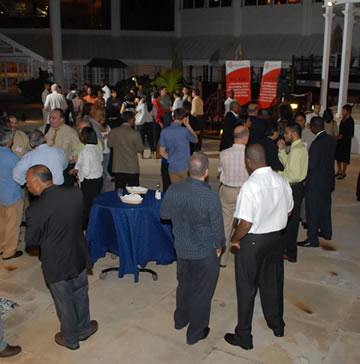 Dr. Ibrir on the left. Opening ceremony, Tobago Gas Conference, 2008, Tobago, West Indies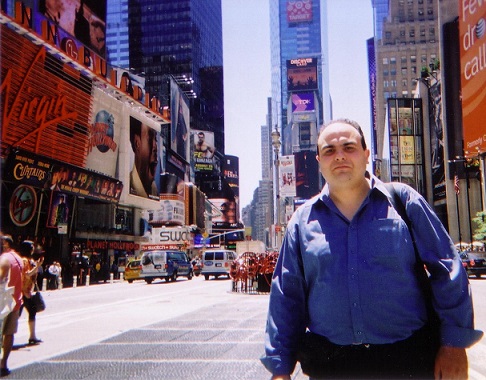 Times Square, American Control Conference, New-York 2009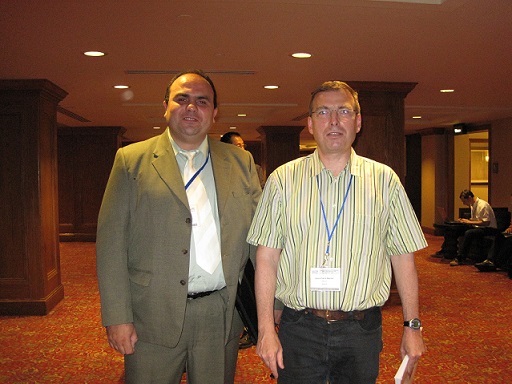 Dr. Salim Ibrir and Prof. J. P. Barbot - American Control Conference, New-York 2009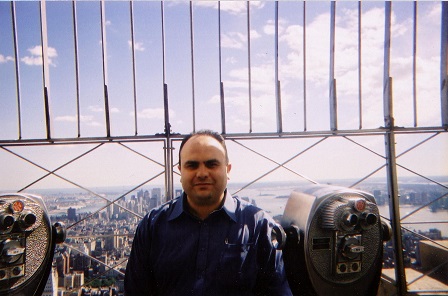 Empire State Building. During the days of the American Control Conference, New-York 2009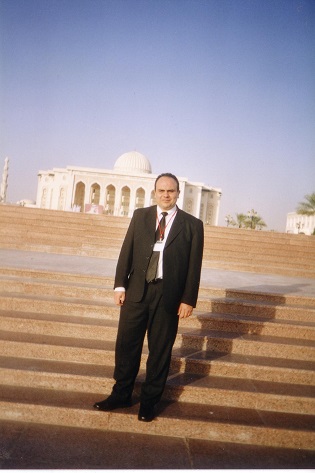 American University of Sharjah, United Arab Emirates 2005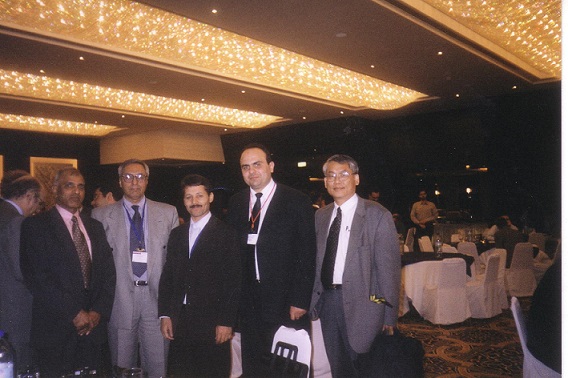 Radisson SAS hotel, United Arab Emirates 2005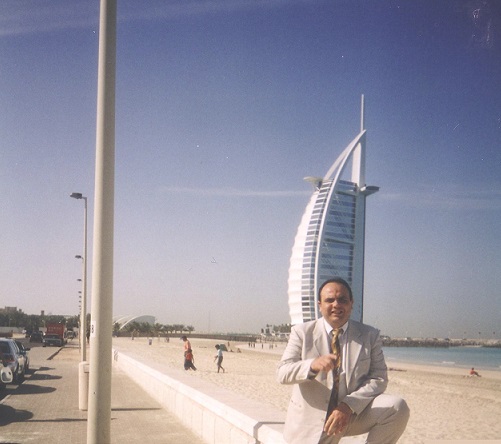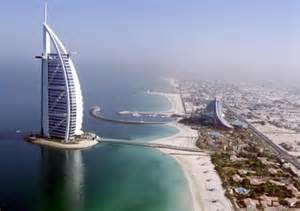 Burj Al Arab, United Arab Emirates 2005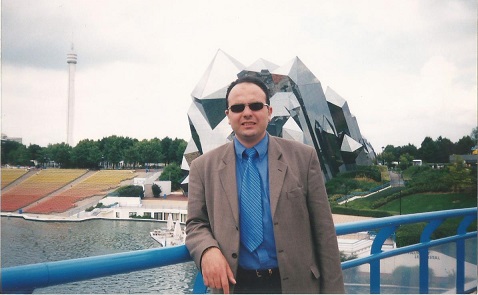 Futuroscope, Potiers, France 1999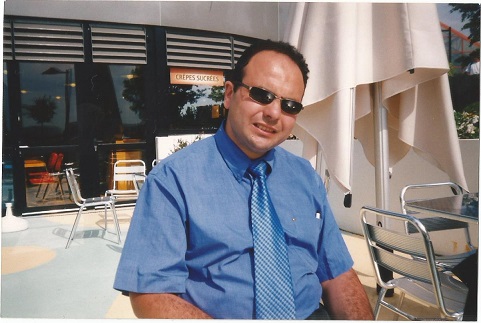 Futuroscope, Potiers, France 1999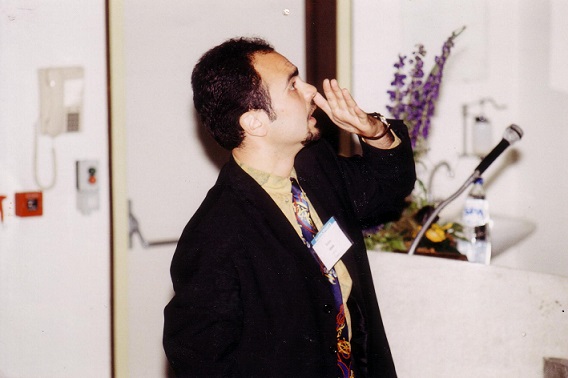 European Control Conference ECC, Belgium 1997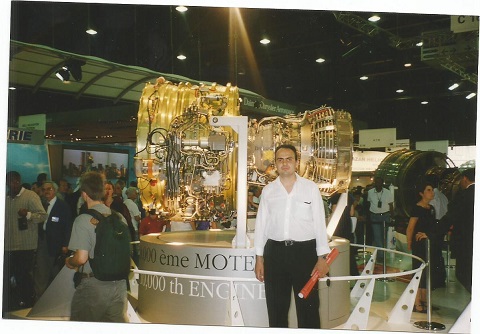 Salon Aeronautique du Bourget, Le Bourget, France
Ph.D. Student, Suplec building, Gif-sur-Yvette, France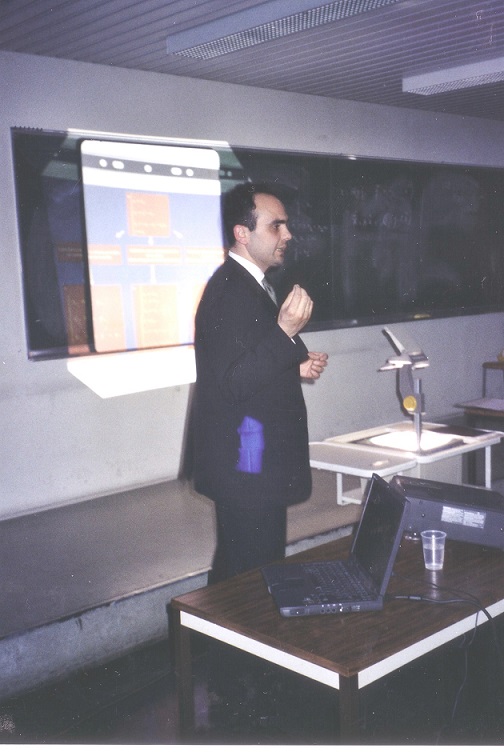 Dr. Ibrir while defending his Ph.D. Thesis, 2000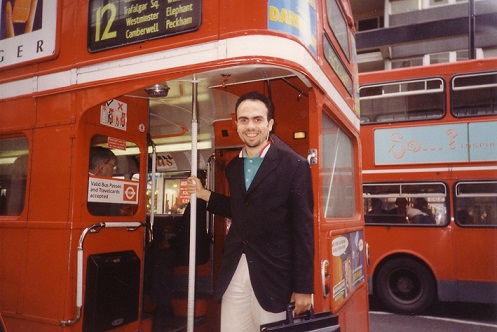 During the workshop days on Mechanical Hamiltonian Systems, Imperial College, London 1997